NLCB Win For Life Results – Trinidad & Tobago
NLCB Win for Life is the famous lottery of Trinidad and Tobago. Win for Life lottery results are announced now. You can check the latest NLCB Win for Life results of 2023. Our team updates all lottery Results on an urgent basis. Play Whe game draws which occur ( Tuesday and Friday ) at 7:00 PM.
Bookmark our this website and get the latest NLCB win-for-life results and share with other lottery players
Win For Life Result December 2023
| | | |
| --- | --- | --- |
| Date | Winning Number | Cash Ball |
| 01 Dec 2023 | - | - |
| Win and Drive | - | - |
How to play NLCB Win For Life?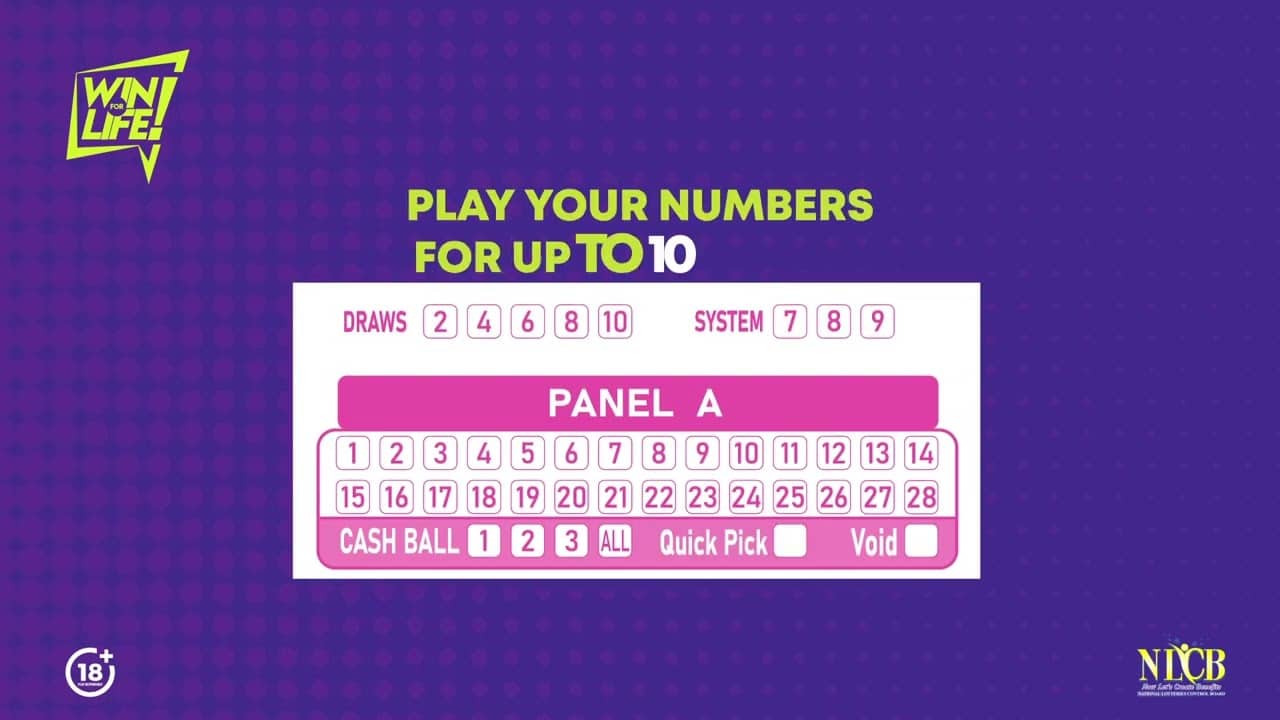 There are two panels of digit numbers " 1st Panel A" and " 2nd Panel B " Panel A has ( 28 ) digit numbers 1 to 28. "Panel B" which is also known as Cash Ball Panel Panel B has only 3 digit numbers; 1 to 3.
you can Select Six numbers from Panel A. You can Select one number from Panel B which is called Cash Ball Panel. You can choose your own digit numbers to play the Trinidad Win for Life lotto or you can also have an option there on the Pay slip "Quick Pick",
The cost of this lotto for the wager/better is ( 10.00$ ). You can win a heavy prize by spending 10.00 Dollars. Including the latest draw, you should play for 02,04,06,08, or 10 evenly. And if a lottery player has a winning lottery ticket and joins in multiple games can exchange his ticket for the very next draw.
The newly exchanged ticket will have a new serial lottery number but printed with the same wagered lottery numbers. The ticket will be only canceled if the NLCB authorities or lottery center gives you permission.
Win for Life- How to Play Educational Video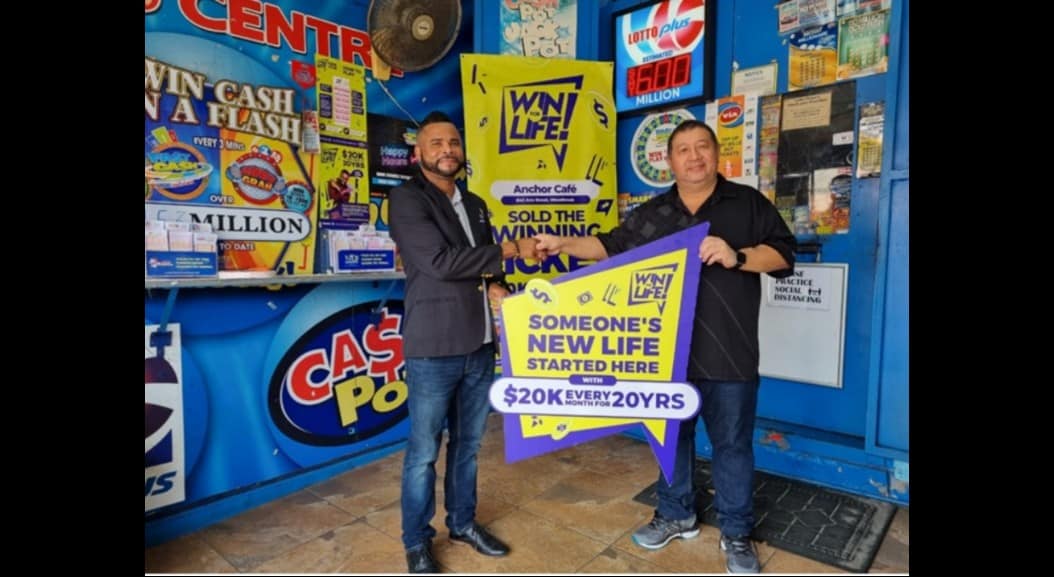 System Wagering
System wagering allows you to select more than the default six-digit numbers for an additional cost, in order to cover a higher lottery number of combinations. The game offers systems " 07,08, and 9 " as outlined below.
| | | |
| --- | --- | --- |
| System | Number of Combinations (6 to 28) | Cost |
| 07 | 07 | $ 7.00 $ |
| 09 | 28 | $ 280.00 |
| 08 | 84 | $ 840.00 |
You can choose 07, 08, and 09 lottery numbers out of 1 to 28 and only one 1 Cash Ball digit number from (1 to 3).
NOTE: Only one cash ball number can be selected per system wager. The selected cash ball number will be applied to all combinations in the system of wagers.
Prize:
There are some top prizes:
Win $20,000 every month for 20 years if you match the six-digit numbers in any order from the first field and the one-digit number from the second field of 3 numbers (Cash Ball) drawn by the Lottery.
Second prize: Win $20,000 every month for 2 years if you match the six numbers in any order from the first field without the Cash Ball.
Win subsidiary prizes by matching subsets of digit numbers with or without the number in the Cash Ball.
| | | |
| --- | --- | --- |
| Tier | Match | Prize |
| 1 | 6 + Cash Ball | $20,000 every month for 20 years |
| 2 | 6 without Cash Ball | $20,000 every month for 2 years |
| 3 | 5 + Cash Ball | $2,000 |
| 4 | 5 without Cash Ball | $1,000 |
| 5 | 4 + Cash Ball | $100 |
| 6 | 4 without Cash Ball | $50 |
| 7 | 3 + Cash Ball | $20 |
| 8 | 3 without Cash Ball | $10 |
All prices are fixed in the lottery, however, if there are more than 4 winners in tiers 1 or 2, the total prize amount will be shared evenly amongst all winners in the respective tier.
The prizes for tiers 3 to 8 are fixed regardless of the number of winners.
All prizes over $1,000 are subject to the 10% Winnings Tax.
Terms and Conditions of NLCB Win for Life Results
There are some Terms and conditions of NLCB win-for-life results.
Eligibility
The NLCB Win for Life lottery game is open to individuals who are 18 years of age or older.

Employees of NLCB (National Lotteries Control Board) and their immediate family members are not eligible to participate in the Win for Life game.

Participants must comply with all applicable laws and regulations governing lotteries in the jurisdiction where they reside.
Prize Structure
The NLCB Win for Life game offers winners the choice between receiving a lifetime annuity or a lump sum payment.

The annuity prize provides the winner with a fixed monthly payment for the duration of their life.

The lump sum payment option awards the winner with a one-time payment equivalent to the present value of the annuity prize.
Prize Claim
Winners must claim their prizes within the specified claim period, as indicated by NLCB. Failure to claim the prize within the designated timeframe may result in the forfeiture of the winnings.

Winners must provide valid identification and complete the necessary claim forms and documentation as required by NLCB.

NLCB reserves the right to conduct thorough verification procedures to validate the authenticity of winning tickets and the eligibility of claimants.

Any disputes regarding prize claims will be resolved in accordance with NLCB's dispute resolution protocols.
Publication of Results
NLCB will publish the Win for Life results on their official website and through other communication channels determined by the lottery operator.

The results will include the winning numbers, prize tiers, and the corresponding prizes.

Participants are responsible for checking the official NLCB channels to verify their ticket numbers against the published results.

NLCB will make reasonable efforts to ensure the accuracy of the published results. However, in the event of any discrepancies, the official NLCB records will prevail.
Checking Your Win For Life Results
Win For Life lottery results drawings are held twice days of a week, on ( Tuesday and Friday ), at 7;00 p.m. of the time of Trinidad and Tobago. you can check results live on TTT live stream news or NLCB official website. I will recommend you choose our website. You can visit our this website for the latest results, which display the winning lottery numbers for the latest drawing.
Hot and Cold Numbers
Hot Numbers
Hot numbers are the number that is frequently many times in the previous draws in the lottery. Some lottery players believed in the hot numbers they asked that the hot number be the best number many lottery players win the lottery game following the strategy of hot numbers
14
31
25
17
26
Cold Numbers
Cold numbers are the numbers that are never drawn in previous results. Some lottery players cannot believe in the cold numbers they cannot follow the strategy of cold numbers.
39
34
16
19
29
Win For Life Jackpot
Match all the six lottery numbers and the cash ball, you will win a jackpot prize of $20k every month for 20 years.

If a lottery player matches all six numbers without a cash ball then he will win a prize of $20k every month for two years.

Even a lottery player can win a heavy amount by matching just three numbers.
Interesting facts About NLCB
According to News Day
111 lottery Players matched ( 4 ) numbers to win $250 each.

74 lottery players matched ( 3 ) numbers and the Powerball with the multiplier to win $500 each.

354 lottery players matched ( 3 ) numbers and the Powerball to win $25 each.

804 lottery players matched ( 3 ) numbers with a multiplier to win $100 each.
CLAIM YOUR PRIZES
Lottery prizes can be claimed within 180 days after the NLCB Win For Life Results. The lottery agent of NLCB can pay up to 5,600 in prizes or less than this, the payout of more than this amount can only be claimed by the National Lottery Control Board ( NLCB ).
Frequently Asked Questions